Easily collect and follow up on sales leads!
Lightweight, battery operated device where staff can annotate captured leads immediately. Simply scan a visitor badge and instantly make notes against their contact details.
Enables you to search, edit and add to your captured leads. Instantly email individual records or a group of records in one step. In addition, easily export your list of leads to excel.
Statistical analysis of your leads is provided including total qualifiers and follow up actions.
Enables you to monitor the follow-up of your leads by adding notes to each lead record and drops your required follow-up actions into a calendar.
Data captured is available for 1 month free of charge, however you can choose to extend this with Info Salons.
Order or register your lead scanner from the compulsory tabs (this depends on your stand package).
How do I register my Lead Scanner?
You must register your lead scanner so Info Salons can configure it for your company and your specifications. Please complete the Lead Scanner registration form in Compulsory Forms.
How do I collect my Lead Scanner at the show?
Collect your Lead Scanner from Info Salons at the Registration Desk located at the front of Fantastic Food+Drink.
The times to collect your Lead Scanner are 9am - 4pm Saturday 28 April or 8am -10:00am Sunday 29 April.
Info Salons will provide you with training for your Info Tracker when you collect it. They will also send a username and password to your chosen email address so you can instantly access your lead data.
At the end of the show, you will need to return your Lead Scanner back to Info Salons at the Registration Desk.
How do I order a Lead Scanner, as it wasn't included in my stand package?
There is an 'Order a lead scanner' form in the compulsory forms section. Please tick the 'yes' option and you can easily order it online. Compulsory Forms.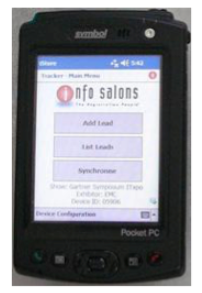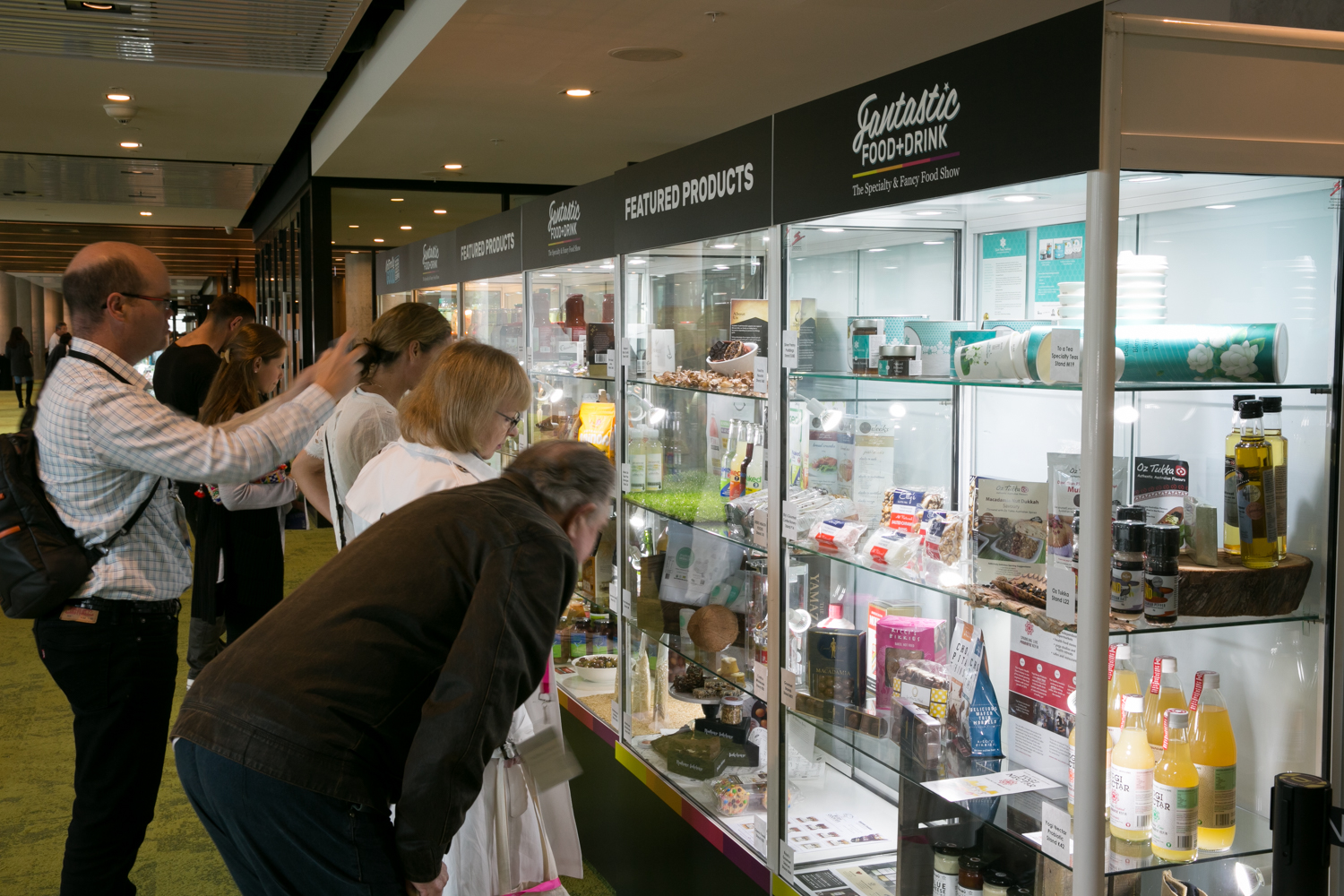 Where to find the Feature Product Showcases
Feature Location: The showcase is located inside the show hall in our dedicated Feature Product Showcase area.
Finding your showcase display location/s: Each display location in the showcase will have signage in place showing the Company, Product and stand number. This so so visitors can record your details and easily find you on the show floor!
Individual locations: All showcase locations have been determined based on time of booking, therefore please do not move your location or move the location of any other exhibitor.
Dimensions: Each showcase location is 400mm wide x 450mm deep x 400mm high. Please note that each showcase cabinet shelf will hold 2 display locations.
Contact the Fantastic Food+Drink Registration Counter if you have any questions regarding your showcase location.
Do I currently have any Feature Product Showcases Booked?